The following Pre- and Post-FAM Tours are offered to buyer delegates attending the 2017 Canada's West Marketplace® trade show.
Pre-FAMS
Experience Calgary, Banff and Lake Louise
Hosted by Tourism Calgary and Banff & Lake Louise Tourism
Dates: Thursday, November 9 – Monday, November 13
Maximum Number of Participants: 20
Enjoy a scenic drive to Banff National Park – Canada's first national park. Hike through Johnston Canyon, stroll along the shore of Lake Louise, and gaze at the stars from the top of the Banff Gondola. Get unparalleled views of the Rockies with a helicopter sightseeing tour and learn about the importance of preserving wolves in the wild with a visit to the Yamnuska Wolfdog Sanctuary. Calgary is a must-visit culinary destination with a buzzing arts and culture scene. Taste the chef-driven cuisine at some of the city's top restaurants in between visits to some of the city's top attractions.
Book your return flight from Victoria on Friday November 17.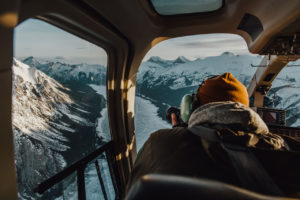 Explore the Culture and Outdoors of Vancouver Island North
Hosted by Tourism Vancouver Island
Dates: Thursday, November 9 – Monday, November 13
Maximum Number of Participants: 7
Your Vancouver Island North experience begins with an afternoon flight from YVR South to Port Hardy on Pacific Coastal. In Port Hardy you will test your skills as you try out one of the Gwa'sala Nakwaxda'xw traditions with ka'wat'si tours and then spend the evening at the island's premier First Nations' hotel, Kwa'lilas Hotel. The next day, visit the town of Alert Bay with your guide Mike Willie from Seawolf Cultural Adventures as he takes you on a tour of the U'mista Cultural Centre- a museum dedicated to telling the story of the people of the Kwakwaka'wakw First Nation. In the afternoon, you will be transferred to Farewell Harbour Lodge to spend your next two nights. At the lodge, enjoy a customized activity for the group and as always amazing food. For your last day, spend the afternoon beach combing for treasures and then cozy into the Tigh-Na-Mara Resort and Spa for dinner and overnight. The next morning enjoy breakfast at the Beach Club and travel to Victoria for your city tours. Transportation will be provided by Tofino Bus.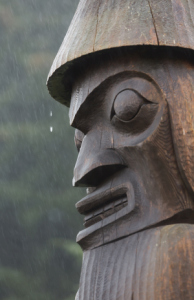 Rainforests & Rivers
Hosted by Destination BC - Vancouver, Coast & Mountains
Dates: Thursday, November 9 - Monday, November 13
Minimum Number of Participants: 4
Maximum Number of Participants: 10
The Vancouver, Coast & Mountains region of British Columbia encompasses the southwest corner of the province surrounding the City of Vancouver. Arrive at Vancouver International Airport (YVR) by mid-afternoon in time to enjoy a Welcome Dinner Reception in Vancouver. The next day, take a walking tour through Vancouver's urban rainforest and sample local culinary delights before delving deeper into the region on a 2-hour drive through the Fraser Valley – BC's largest agricultural region – to Harrison Hot Springs. Located on Harrison Lake near the intersection of the Harrison and Fraser Rivers, Harrison Hot Springs will serve as our base to explore. The next day, get a sneak-peak of the annual Fraser Valley Bald Eagle Festival with a boat ride to view hundreds of bald eagles feasting on the salmon run. Don't worry, we'll leave time for you to soak in the hot spring pools! On our last day, we will sample our way back through the Fraser Valley with stops along the Circle Farm Tour. Arriving in Richmond, we will visit the Gulf of Georgia Cannery – a National Historic Site of Canada – before enjoying a Farewell Seafood Dinner. The next morning, board BC Ferries to sail to Victoria for the start of Canada's West Marketplace 2017.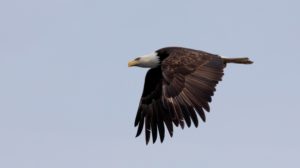 Post-FAMS
Rails to Rockies to Roads
Hosted by Tourism Jasper, Edmonton Tourism and VIA Rail
Dates: Friday, November 17 – Wednesday, November 22
Maximum Number of Participants: 12
Journey from Vancouver to Jasper overnight on VIA Rail Canada where you'll experience a trip of a lifetime and discover the Canadian Rockies at their majestic best. Epic natural wonders await in Jasper including one of the world's largest dark sky preserves, which you'll experience firsthand at the Jasper Planetarium. Enjoy a half day at Marmot Basin where large snow filled bowls are paradise for powder skiers and snowboarders. Later in Alberta's capital, Edmonton, get ready for an unforgettable, original experience as you explore some of the city's hottest attractions.
Participants will be dropped off at the Edmonton International Airport at 2:00 pm on Wednesday November 22. Return flights should be booked after this hour.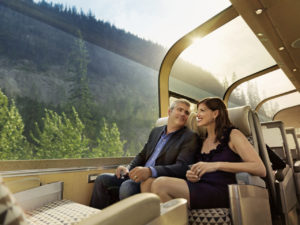 From City Lights to Northern Lights
Hosted by Fort McMurray Tourism and Edmonton Tourism
Dates: Friday, November 17 – Monday November 20
Minimum Number of Participants: 4
Maximum Number of Participants: 8
November is often a prime time to view the elusive aurora borealis, one of the most surreal natural phenomena on earth. The tour starts in Edmonton, a city bustling with a vibrant arts and culinary scene. After a day of exploration in Alberta's capital city, fly north to Fort McMurray for a two-night northern lights viewing experience from one of the best places in the northern hemisphere to watch the sky dance. The aurora may appear for hours at a time or disappear in the blink of an eye. Patience and persistence are often required but the experience and memories are priceless.
Book your return flight from Calgary or Edmonton International airport anytime after 4:30 pm on Monday, November 20.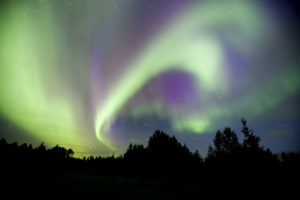 Sip, Savour and Surprise your Senses from Victoria to Tofino
Hosted by Tourism Vancouver Island
Dates: Friday, November 17 – Monday, November 20
Maximum Number of Participants: 10
Spend the morning in Victoria cruising on the Salish Sea with Orca spirit followed by a taste of local beer on one of Maple Leaf Adventures classic boats and a food tour with Victoria Food Tours. In the afternoon you will travel to Sooke and dine at a local's favourite restaurant Wild Mountain and overnight at the Prestige Oceanfront Resort. The following day sip, sample and savour as you taste beer, wine, spirits, tea and local delights from Sooke to Parksville. Make sure to save some room for dinner as you will dine at the Pacific Prime Restaurant and Lounge and overnight at The Beach Club Resort. Wake up to views of the beautiful beach in Parksville and make your way over to the Tigh-Na-Mara Seaside Spa Resort and Conference centre for breakfast before you depart for the Pacific Rim region. Explore the area by foot as you hike some of the trails and visit local attractions. In the afternoon you will check in to your accommodation for your one night stay at the luxurious Wickaninnish Inn and enjoy some time to storm watch or simply relax before the evening events. End your night sipping on some local Tofino brew followed by dinner at Jamie's Rainforest Inn. Wake up to the sounds of waves crashing along Chesterman Beach and relish in a gourmet breakfast at the The Pointe Restaurant located at the Wickaninnish Inn. This is your last day on the island, so take some time to breathe it all in as you travel from Tofino to Nanaimo and sail by BC Ferries back to the lower mainland and transfer to Vancouver or YVR. Transportation will be provided by Wilsons Transportation.